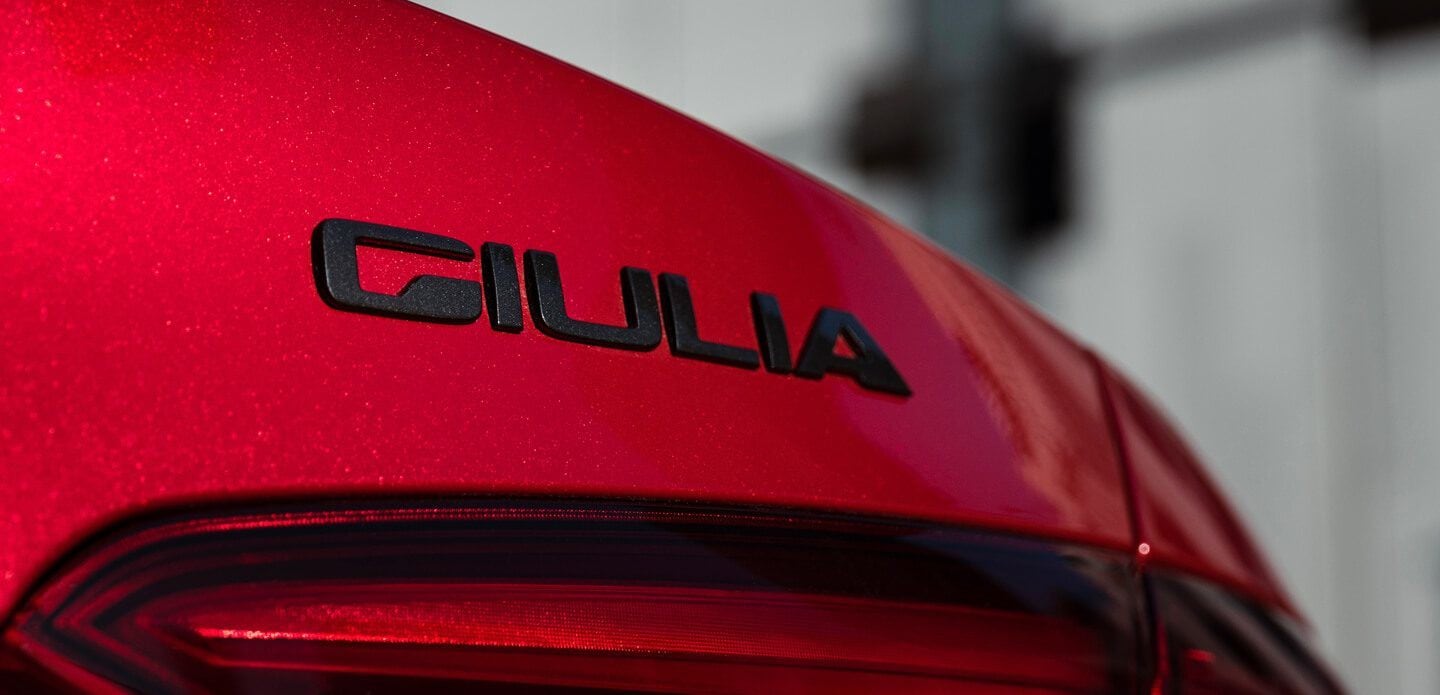 Alfa Romeo vehicles have always existed at the peak of performance, offering a simply breathtaking drive. The 2019 Alfa Romeo Giulia is the latest in a long line of sleek performance vehicles that pushes the envelope. At Fields Alfa Romeo, we're proud to offer the new Alfa Romeo Giulia, and how it advances the Alfa Romeo driving experience.
What makes driving an exotic Alfa Romeo car so spectacular is the incredible machinery that the automakers pack into each model. While other characteristics like exterior styling, tires, brakes, and suspension can all play a huge role in how the vehicle handles, without a source of power, none of these components would work as intended. Fortunately, the 2019 Alfa Romeo Giulia certainly delivers in the realm of engine power.
Base models of the Alfa Romeo Giulia come with a quiet and butter-smooth 280-horsepower turbo-4 engine that utilizes rear-wheel drive and an eight-speed automatic transmission to make for some consistently thrilling driving. Drivers have the option of purchasing an all-wheel-drivetrain in this base model, improving handling across the board. With 17-inch alloy wheels and a firm suspension, even the base model of the Alfa Romeo Giulia truly performs on the pavement.
This base engine is far from the end for the 2019 Alfa Romeo Giulia, as drivers can tool their performance car with a 2.9-liter twin-turbo V6 engine which can be found in the Alfa Romeo Quadrifolgio. This twin-turbo engine doesn't hold back, delivering 505 horsepower and 443 lb-ft worth of torque. Using the same solid eight-speed transmission, and pavement-gripping 19-inch tires, the Alfa Romeo Quadrifolgio is specifically designed with high-speed performance driving in mind.
Has the 2019 Alfa Romeo Giulia caught your eye? You're not alone. There are plenty of drivers who visit our Highland Park, IL Alfa Romeo dealership to check out this top-performing exotic car. When you visit Fields Alfa Romeo, we'll be sure to show you all the ins and outs of the 2019 Alfa Romeo Giulia, and how Alfa Romeo continues to break the mold one car at a time.